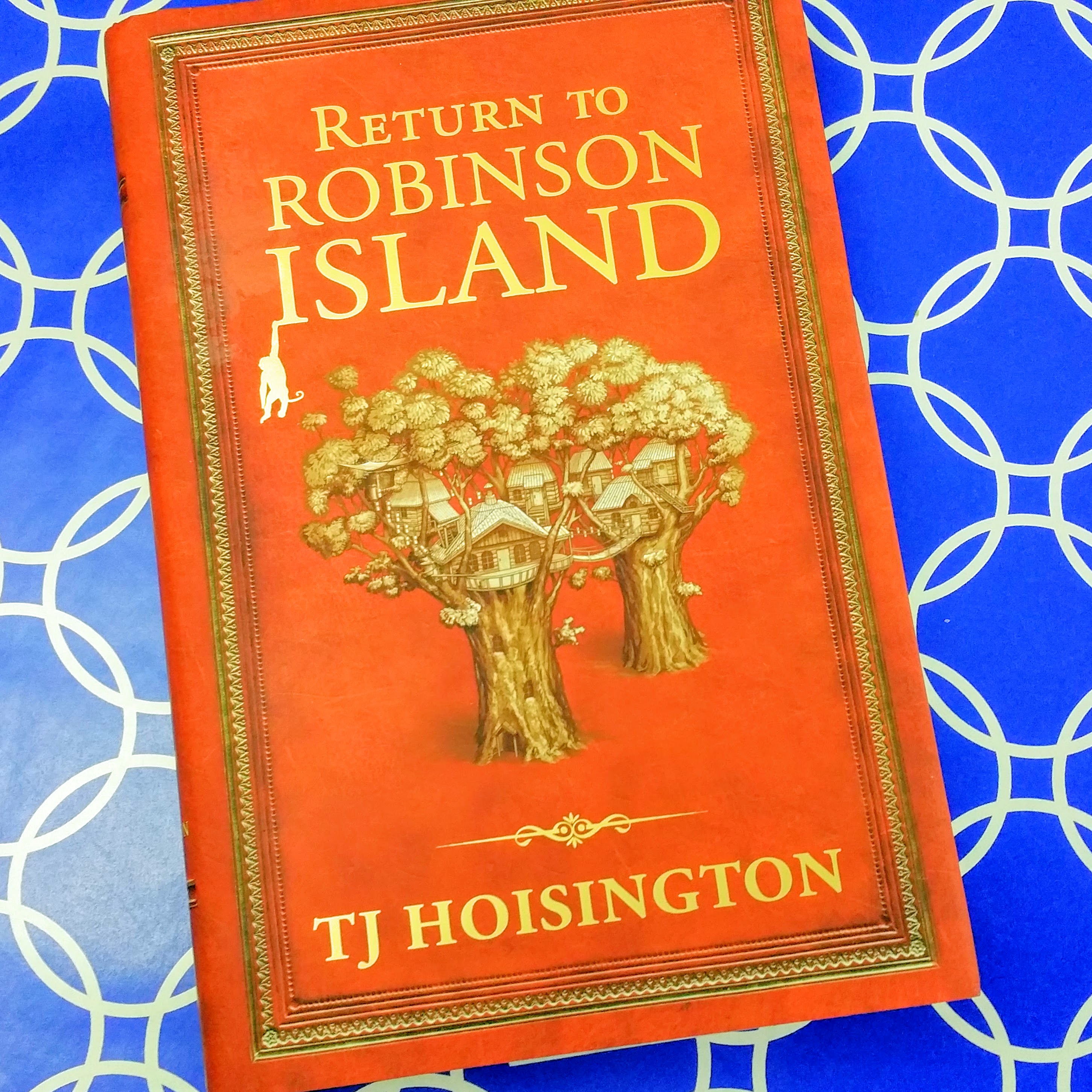 It's Novel Nerd!
I was recently given the opportunity to read this book, the sequel to Johann David Wyss's Swiss Family Robinson. The book takes place in the future, after Ernst has left the island to join the Navy, Fritz has started a family, and Francis has grown to be very skilled in animal husbandry and hunting.
After serving on the seas for a few years, Ernst takes some time off and goes back to the island for a visit, taking his friend John. While there the men discover pirate treasure, but really have no use for it on the island. Ernst takes a few pieces back to the mainland for some sound, yet discreet advice. But sinister forces are afoot, and this discovery threatens the island and the Robinson family.
This book is a very interesting read, especially if you have read the original story, or seen the movie. The description of the innovative ways used to live on the island has always fascinated me. And this story definitely does continue where the other leaves off, making a thrilling and fun ride to the end!
Return to Robinson Island is available on AMAZON in kindle, and hardcover formats. Also available on Google Play. Check out more on the website: https://www.swissfamilyreturns.com
Wanna see more?
Release date: Oct 13
Press Summary:
Inspired by the "original" Swiss Family Robinson book written in 1812 by Johann David Wyss, Return to Robinson Island is a continuation of the adventures of the Robinson family fifteen years after their famous shipwreck.
 Return to Robinson Island is an entertaining, action-packed adventure story that has a thread of romance weaved throughout. It takes place fifteen years after the Robinson Family's famous shipwreck on a remote island in the East Indies. The story highlights Ernest Robinson, who is now twenty-seven years old, engaged to be married, and is a 1st Lieutenant in the British Royal Navy. Ernest has distinguished himself as a fearless fighter, respected leader, God-fearing man, and loyal friend. However, his loyalty is tested when his commanding officer, Captain Charlie, is court-martialed on war crimes and Ernest has no choice but to tell the truth even if his testimony sends his former captain to prison.
When reports reach England that a vast treasure trove has been found on Robinson Island, Ernest and his family find themselves in mortal danger when Captain Charlie vows to retrieve the treasure for himself and wreak revenge on the entire Robinson family. Will the Robinson Family survive the attack?
Will Ernest ever see his fiancée again? One thing is certain: they won't give up the island – or their lives – without a fight!
Disclaimer: I received this book in exchange for an honest and unbiased review.
Until Next Time,