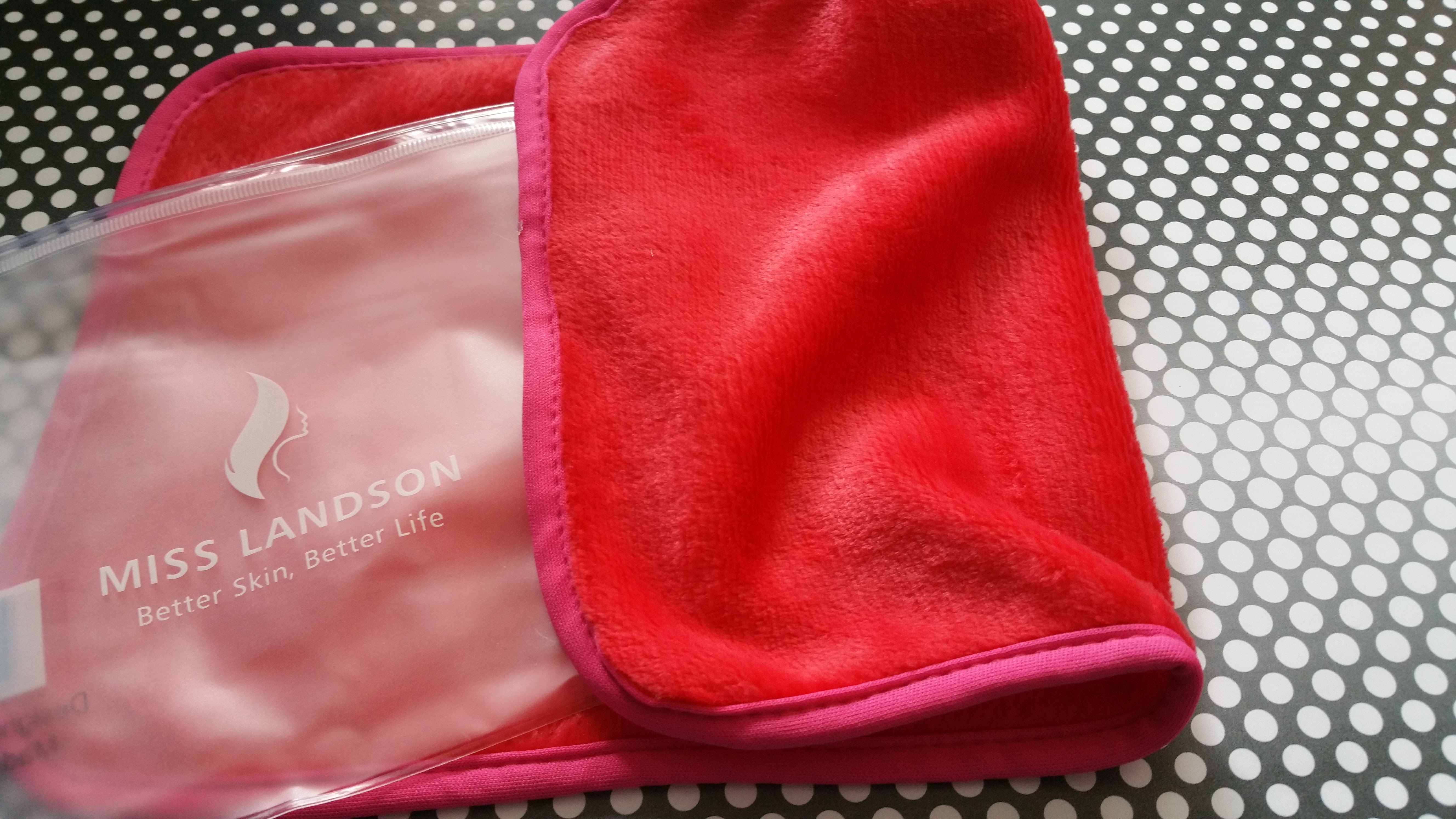 I recently got a chance to use a product I had been wanting to try for awhile.
Many people in the beauty community has raved about this product or a similar one. The basic idea is to use the product to wipe the makeup off your skin without washing. I was really skeptical because in order to get off my makeup, I need to use makeup remover, argan oil, and a variety of other things. Still my waterproof mascara stays until the morning no matter what I do.
Let me tell you, this product actually worked. No joke, you just rub it across your face and it takes it off! The simply wash the product and you are good to go again. The product says you can use it thousands of times before it is done. I have not used it that many time so I can not voucher for that. But it does work!
Miss Landson Makeup Remover Cloth is available on AMAZON.
From the Company:
Finally you can throw away the makeup remove pads or those chemical based removers! Here comes the makeup remover from Miss LandsonTM with all natural microfiber! * Removes all of your makeup with just water, like magic * Machine washable and no stains remain Up to 1000 times use; Get a better skin and save the environment * Chemical free finest soft & high water absorption cloth * Removes mascara including waterproof mascara in seconds * Even removes dead skins The Miss Landson makeup remover is the perfect, all natural solution for hassle free, quick and healthy makeup removal. Use one side to gently remove your makeup, and then flip over to the other side to exfoliate. Up to 1000 times use, it will save you thousands. The cloth is machine washable and chemical free. No need for any more expensive, chemical based makeup removers. It is made with the finest soft material, which offers high water absorption, meaning the most difficult make-up can be removed in the most comfortable way, whilst leaving your skin chemical free and healthy.
Disclaimer: I received this product in exchange for an honest and unbiased review.
Until next time,