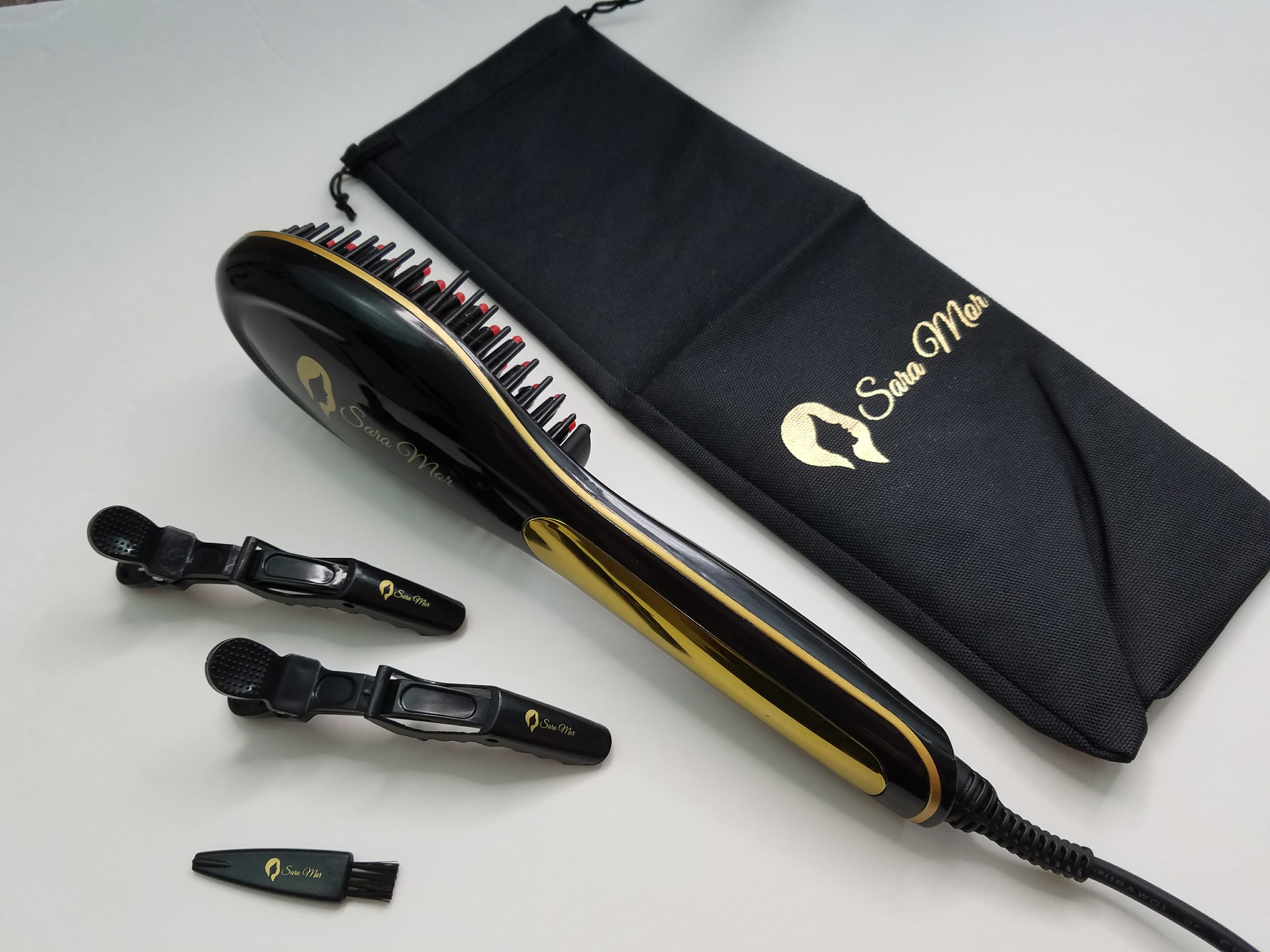 First post in awhile and it's about Sara Mor Hair Straightener Brush…
I know it's been a hot minute since I have posted to this blog, but I plan on doing it more soon. My video on KISS Instawave is one of the most popular ones on my channel so I decided to do this one about a hair straightener brush! (If you want to view the Kiss Instawave video, you can see it here- plus see how far my channel has come!)
I received this hair straightener for review, and it is perfect for people with fine hair, like me! I have to say that I really love this Hair Straightening Device over other devices I have tried. While I did purchase it at a discount rate, I would have totally paid full price for it. You can purchase it on Amazon for $33. 
Pros about this kit:
It comes with clips, a tiny brush to clean it, and a bag to keep it in. You can easily put everything together in the bag for storage!
The hair straightener heats up pretty fast and remembers the temperature you last used when you turn it off. Genius!
It does not feel like it is frying my hair like other flat iron and curling irons. I could brush my hair like normal and it would slowly make my hair straight and volumized.
The cord swivels for easy use and is pretty hefty. You won't get it tangled easily.
You can easily set the hair straightener to a variety of different temperatures. The booklet that it comes with describes the best temperature for any hair type.
Cons:
It is very easy to turn the hair straightener off if you are not paying attention. However, it heats up so fast that if you do, it will be ready to use again in no time.
It is a tiny bit heavy so after a while your arm might get tired of being used.
See my full review below and comment with whether this hair straightener brush is something you think you might use!