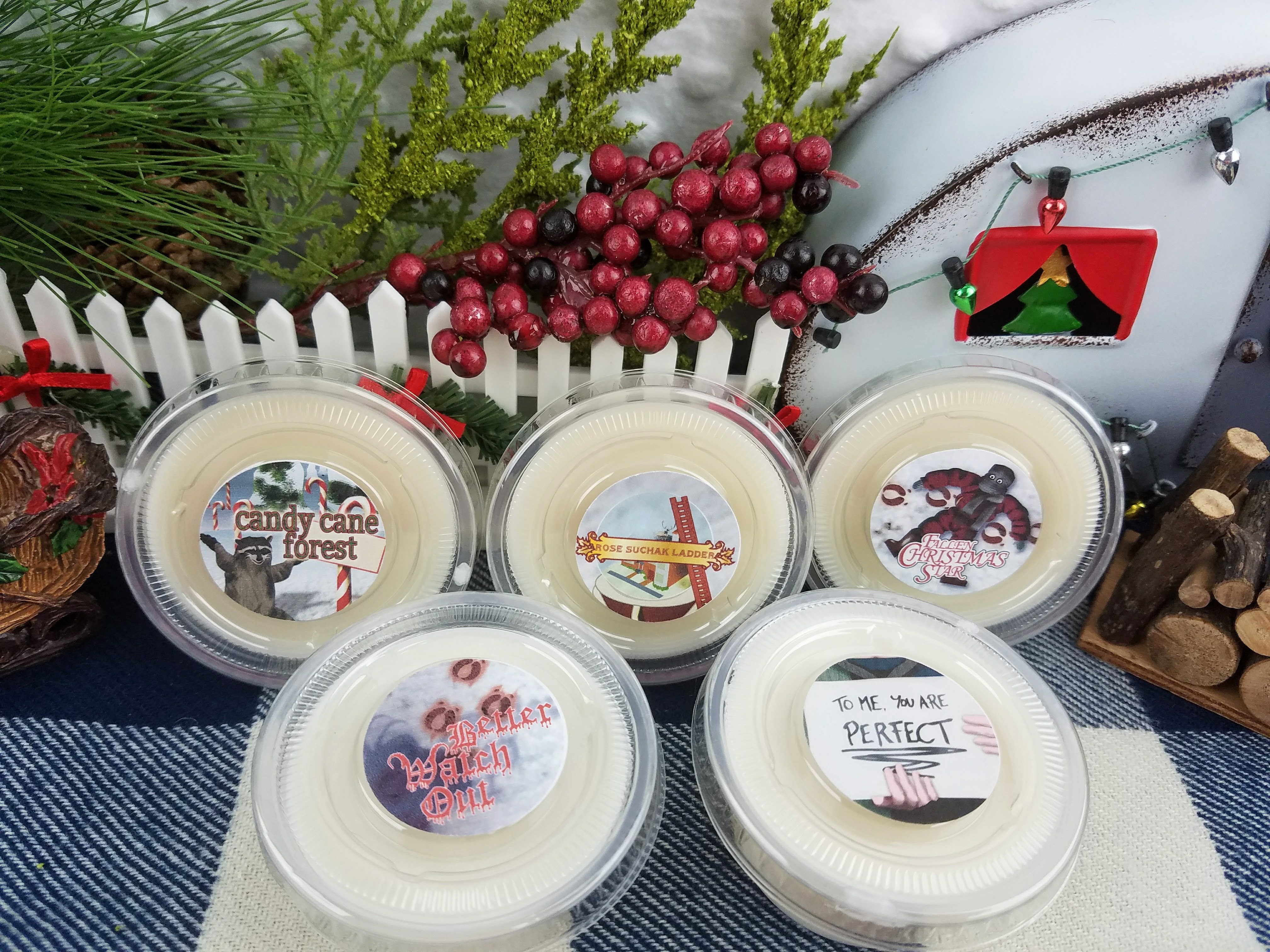 In each box you will receive:
5 wax clamshells with 6 cubes each
Limited edition collectible Postcard
Ability to vote on scents available in the shop
Digital downloads of postcard and cover art
Rewards program perks
BUT THIS MONTH IS DIFFERENT! See more below-
Why is our product different?
1. We use a soy blend which makes our wax cubes soft. This allows for better fragrance retention, faster melt time, and a stronger throw!
2. We source our fragrance oils from companies that provide less harmful scents. Currently, we have found them to be pthalate free!
3. You won't see dye in our products. That's because we don't want anything else floating in the air in your home.
4. We give you ART!!! You can use it on your computer, tablet, or phone!
5. Each box will include a collectible token. Collect 10 silver (or the magic moose head) and you are eligible for a free clamshell!
For a full description of this month's box, check out our video below!
Also join our Facebook group Zainey Laney Wax for special deals and discounted product ordering. Also we are always looking for PR Reps each month! More information can be seen in the group!
Thanks for being with us, and STAY ZAINEY!
Product Listings:
12 2-oz portion cups, each with a scent based off an aspect of a pop-culture world. Comes with an exclusive art postcard that will link you to digital downloads of desktop and mobile backgrounds, as well as a collectible token that can get you a free clamshell of your choice!
This box is loaded with scents inspired by 5 Holiday Movies, 4 Supper Supporters, and 3 scents from the Zainey Laney Team!. It Includes:
December-
Spark Chaser- Chocolate covered cherries, rum, and almond cake
Zainey Laney- Lemon, Black tea, and blackberries
So Fresh and So Green, Green, Green- Strawberries, kiwi, and lemon/lime fizz
Mommy's Milk and Cookies- Peanut Butter cookies and milk
Seeing Isn't Always Believing- Black Cherries, Peaches, and Rose Petals
Lazy Sundays and Sheet Masks- Cotton and Lemongrass
Thanksgiving Pie- Pecan Pie and Tart Cranberries
Candy Cane Forest- Christmas trees and Peppermint Sugar
Fallen Christmas Star- Sugar Plums, Candy
You Are Perfect- Sugar Cookie, Pomegranate, and VanillaCane, and Spearmint
Better Watch Out- Pine, Holly, Cinnamon, and Citrus
Rose Suchack Ladder- Hot cocoa and toasted marshmallow
It also includes different downloads for desktop and mobile!
Stay tuned for a video about the cover art for the box!