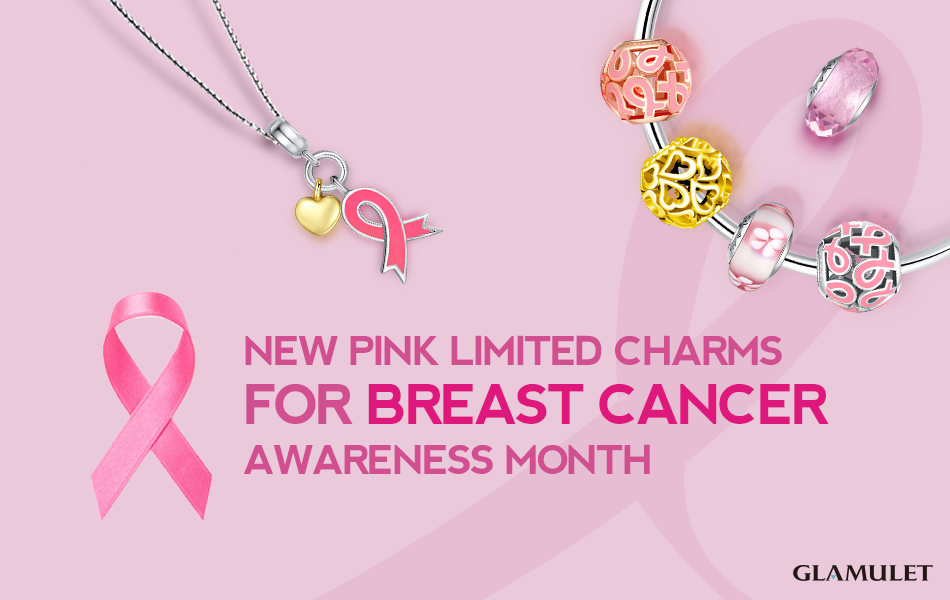 October is Breast Cancer Awareness month, and mostly everyone has someone they know who has been afflicted by cancer, if not breast cancer. One of my favorite things is seeing all the pink during October, because it is also my birthday month!
In celebration of Pink October and Breast Cancer Awareness Glamulet has created some limited edition charms for both necklaces and bracelets. For every set of charms purchased, Glamulet will donate 50% to breast cancer research. Isn't this a great way to give back and remember those who have struggled with this disease?
My personal favorite is the necklace with the pink ribbon. I would love to wear this any time of the year. Glamulet really does offer trendy and modern jewelry at affordable prices. The charms range at $20-30 each with a complete bracelet at around $60-100.
Find out more and purchase your own on the GLAMULET site.
From the Company:
The Charms brand Glamulet was launched in 2014 to offer to every women a new range of trendy and elegant quality jewelry at an affordable price. We believe that every woman should be allowed to express herself and to feel pretty. We design glamorous Charms and bracelets and we use quality materials to manufacture them. Each woman can mix and match the Charms to create her own Bracelet. Glamulet empowers women by giving them affordable accessories to state their fashion sense, commemorate an event or symbolize a special meaning. Two years after its launch, Glamulet is working hard to spread this vision worldwide and to better the life of every woman.
Breast Cancer is the 2nd deadliest cause of death for women around the world. By 2050, no woman should die of breast cancer. We are launching the October Campaign to make this a reality. We can't do this alone and we need your help to spread the message.
Disclaimer: Review is done in exchange for product. Sponsored by Brandbacker.